MA Digital Humanities
Master's degree programme in Digital Humanities
The Master's degree programme in Digital Humanities at FAU is an interdisciplinary degree programme taught partly in English. It covers content in the Digital Humanities and also gives students the opportunity to develop individual areas of specialisation. Areas of research from the humanities are closely linked to computer-aided analysis methods, providing students with both practical and research-based training.
The strongly technical and computer science-oriented curriculum covers practical processes from the field of computer science such as pattern recognition, visual computing, computer vision and databases for researching cultural heritage.
The degree programme focuses on four main topics:
Collecting data
Visualising data
Analysing and understanding data
Human-machine interaction
As well as investigating these topics, students gain a detailed insight into media ethics and IT law. Students can tailor their studies to suit their interests by choosing from a wide range of compulsory elective subjects relating to ongoing research projects. A project module prepares students to carry out their own independent research in various occupational fields.
(see also Module manual)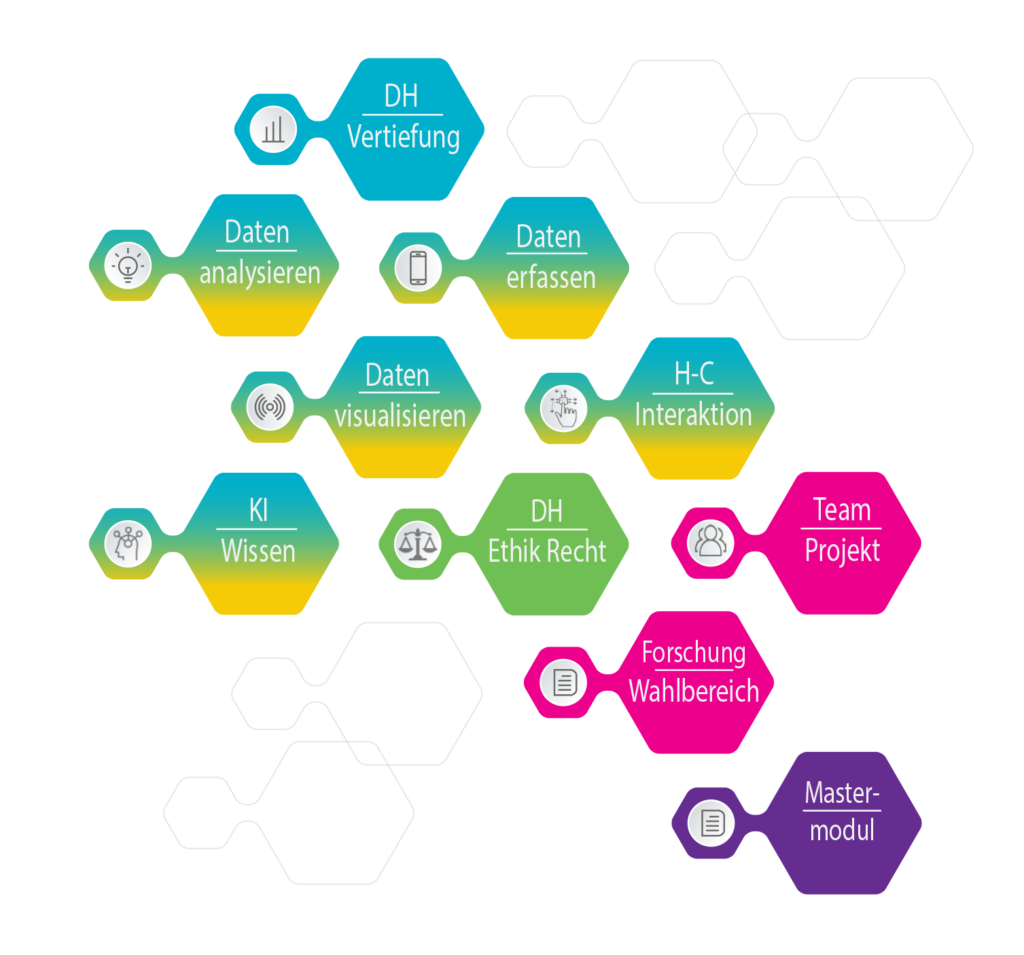 The combination of a thorough grounding in computer science together with modules in applied digital humanities ensure that students acquire both theoretical and practical skills, as well as an ability to take a critical approach and communicate their ideas effectively.
Career prospects
The degree programme qualifies graduates for entering into research in the young but internationally rapidly growing field of digital humanities. At the same time, graduates have exciting opportunities in future-oriented areas of employment where computer science and humanities overlap, for example in cultural or educational institutions.
Departmental student adviser
Koordinatorin "Techne-Campus-Netzwerk für Digitale Geistes- und Sozialwissenschaften"
Nägelsbachstraße 49c
91054 Erlangen
Deutschland
Important platforms and informations