Postponed: Italy and Digital Access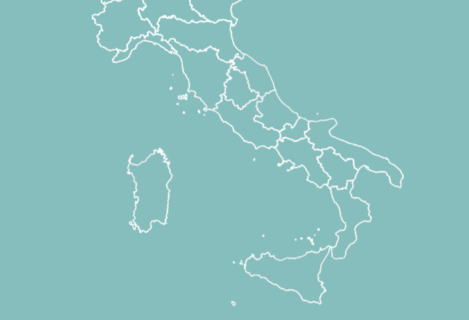 +++ The Italy Forum is postponed because of the progressive spread of the corona virus. The alternative date will be announced shortly. +++
In March the Institute of Art History will host the Forum Art History of Italy:
Under the theme of "Mobility: People, Objects, Ideas" scholars of Italian art history , interested students and guests are invited to the Institute of Art History of the Friedrich-Alexander-University Erlangen-Nuremberg to exchange views on current research questions. The program includes 21 lectures in 6 sections dealing with numerous aspects of Italian art and architecture from the Middle Ages to the present day, an evening lecture on museology and a discussion concert ("Music for the Medici wedding celebrations").
Participation is free of charge, but for organisational reasons registration is necessary (please register by 15.2.2020). More detailed information on the programme and the registration form can be found here.
Link to the homepage of the Institute History and to the programme.
One of the sections focuses on research on Italy from a digital perspective. Section V on Tuesday (10.03.2020) will be taken over by Prof. Dr. Peter Bell:
ITALIEN DIGITAL ERSCHLIESSEN 
15.00 h
Einführung durch die Sektionsleitung
Prof. Dr. Peter Bell | FAU Erlangen-Nürnberg
15.10 h
Historische Räume in Texten und Karten
Eine kognitiv-semantische Analyse von Flavio Biondos "Italia illustrata"
Prof. Dr. Tanja Michalsky | Bibliotheca Hertziana, Rom
Prof. Dr. Günther Görz | FAU Erlangen-Nürnberg
Chiara Seidl, M.A. | FAU Erlangen-Nürnberg
PD Dr. habil. Martin v. Thiering | Technische Universität Berlin und Bibliotheca Hertziana, Rom
15.45 h
The Lomazzo view
Computer vision with early modern characteristics
Leonardo Impett, M.A. |  Bibliotheca Hertziana Rom
16.20 h
European Time Machine: how to build a large-scale image search engine
Dr. Isabella di Lenardo | Ecole Polytechnique Federale de Lausanne
17.00 h
Forschungsschwerpunkte und Förderangebote der Max-Planck-Institute für Kunstgeschichte
Prof. Dr. Tanja Michalsky | Bibliotheca Hertziana, Rom
Dr. Tim Urban | Kunsthistorisches Institut in Florenz
17.30 h
Aperitivo
18.30 h
Museologischer Abendvortrag
Moderation: Prof. Dr. Daniel Hess | FAU Erlangen-Nürnberg
Italien transnational
Ludwig Justis "Schule des Sehens" in der (Ost-)Berliner Nationalgalerie und die Displaykonzepte transhistorischer Ausstellungen
Dr. Elke Anna Werner | Freie Universität Berlin