Start-up assistance with the Buddy program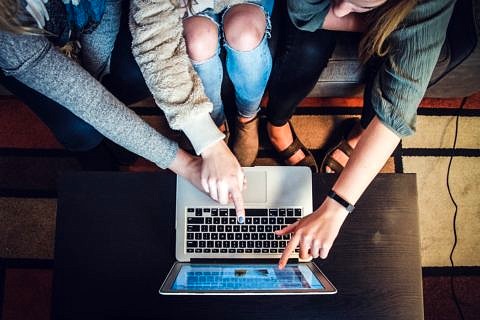 Starting your studies can be a challenge for first-year students during the Corona Pandemic. Especially with online modules it is difficult to exchange information with fellow students and to establish contacts. The Buddy Program was developed to help you.
Goal of the Buddy Program
The goal of the Buddy Program is to offer first-year students an opportunity to network with each other and to make contacts that would otherwise be difficult to make through online studies. In addition, all questions about the program are to be clarified, for which we can also put you in touch with other contact persons. In this way, the first semester students will have a pleasant start to their studies.
There will be several meetings spread over the semester, both online and offline. At face-to-face meetings, current hygiene concepts will be adhered to and students who live outside of Erlangen will also have the opportunity to get to know each other through online meetings. Activities such as a pub crawl or game nights are planned. But we are also happy to respond to your wishes and suggestions. Exact dates will be announced in time.
Current information and dates
https://www.izdigital.fau.de/studium/allgemein/buddy-programm/
Contact person
Coordinator of the Buddy Program is Franzi Jakob. General questions can be directed here
project-digihums-buddys@fau.de