Cybercrime and Cybercops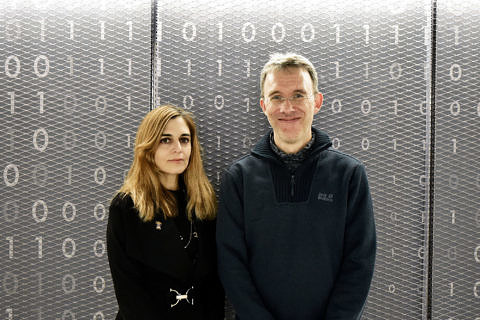 Prof. Freiling and Dr. Maras on cybercrime and cybercops
Digital blackmail, identity theft, infection by computer viruses, data theft – the list of crimes is long and more and more evidence of crime can be found in the digital world. Who can those affected turn to? Normal police work often comes up against its limits in digital investigations. In the Research Training Group "Cybercrime and Forensic Computer Science" at FAU, experts from the fields of computer science and law therefore deal with the topic "Prosecution of Cybercrime" and systematically open up this field of research. Prof. Dr. Felix Freiling, Chair of Computer Science 1 (IT Security Infrastructures) at FAU, and Dr. Marie-Helen Maras, Associate Professor at the John-Jay-College of Criminal Justice in New York, talk about cybercrime, the police profession and how it will change in the future.
A cybercop – what is that exactly?
Maras: Cybercop is a dazzling term, reminiscent of science fiction and cyborgs. But basically, cybercops are just policemen and women who investigate mainly on the Internet.
Freiling: In Bavaria there are police officers who are informally called cybercops because they are fully trained police officers with special training in IT forensics. Often IT forensics officers are not police officers with a pistol, but only technical service providers. Bavaria has tried for a few years to turn IT forensic experts into real police forces in a one-year rapid training course. However, with varying degrees of success, as it is generally difficult to find well-trained specialists in IT forensics. Read more…